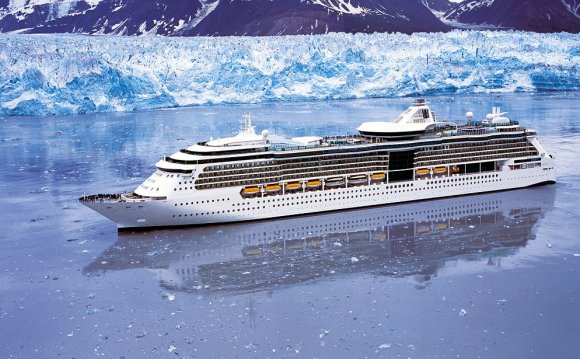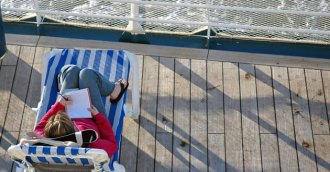 First things first: There's no need to pity those who make the choice to cruise alone. The liberation of a solo cruise, of not having to be responsible for anyone's pleasure but your own, allows you to appreciate the experience on an entirely different level than when you're with a friend, spouse or family member. How often are you able to make your our own vacation choices, able to amble and contemplate life on your own terms?
There is a difference between being a solo cruiser and a single cruiser. While single cruisers tend to want to find others with whom to congregate, those who choose to cruise solo have to be comfortable with the concept that they are responsible for their own good time, whatever path that takes. To be alone is a choice. That choice, however, doesn't always guarantee a fabulous cruise vacation. In this coupled-up world, a solo can find it difficult to negotiate the obstacles inherent on most larger cruise ships, from harried and inattentive maitre d's to programs and activities that make it difficult for a solo to participate.
And then there's the issue of cost. A solo or single cruiser creates "spoilage" in cruise-speak. In other words, not only does it leave an empty bed that doesn't add booking revenue, but it also means a missing body to add auxiliary revenue from drink sales, casino use, shore excursions and spa treatments. A single or solo can expect to pay between 150 and 200 percent of the published cruise fare to cover the cost of the "missing" passenger, but, in an effort to fill bunks, more lines are waiving these fees.
For the North America-based solo, it used to be that luxury lines offered the best deals and the most amenable services. That's starting to change, as Norwegian Cruise Line's recent mega-ships, Norwegian Getaway, Norwegian Breakaway and Norwegian Epic - along with Royal Caribbean International's Quantum of the Seas and Anthem of the Seas - now have solo cabins. European cruise lines, from big ships to small, high-end ones, have also been proactive in this area for a long time.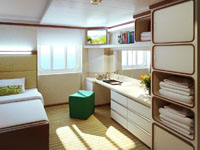 Here is a look at the best lines for those who like their "alone time."
P&O
Why: P&O's Azura, which launched in 2010, offers 18 dedicated single cabins for solo cruisers. Britannia has 27 single cabins of its own. Plus, several other P&O ships, including the Ventura, with 18 solo units, have since had singles-friendly cabins installed during refurbishments.
Special Extras: P&O's solo cabins include both inside and outside options and have a "boutique hotel" feel to them. Special touches include complimentary water and a "pamper pack" on arrival. Each cabin has a single bed, a flat-screen television and a vanity/writing desk and drawers, plus a bathroom with a shower.
Discounts Available: Cabins are priced for one, with no solo supplement, but they do sell out quickly since they're so limited in number. Don't expect any last-minute deals on these staterooms.
Norwegian Cruise Line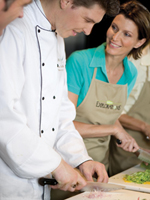 Why: Norwegian Cruise Line's Norwegian Epic was the first ship in its fleet to feature studio cabins (128 in all) targeted at and priced for solo cruisers. The line continued the trend with Norwegian Breakaway and Norwegian Getaway, which each feature 59 studio cabins. Upcoming new-build Norwegian Escape (entering the market in October 2015) will likewise feature 82 studio units. Four studios have also been added to Pride of America, which sails year-round in Hawaii.
Special Extras: A full-size bed, flat-screen TV and private bathroom are all squeezed into these 100-square-foot accommodations. Although all studios are inside cabins, each has a window that looks out onto the corridor. Four different colors of ambient lighting jazz up the room, but the biggest perk is access to an exclusive, shared social space called the Studio Lounge. It's a sleek hangout area with its own large-screen TVs, coffeemaking facilities, a bartender at certain times of the day and daily hosted predinner gatherings (from 5:30 p.m. to 6:30 p.m.).
Discounts Available: The studio cabins are priced for solo travelers, with no extra supplement to pay.
Holland America Line
Why: Holland America Line is renowned for catering to solo cruisers. There are plenty of programs that don't require partners and activities that can be delightfully solitary or a means to meeting others. (The culinary programs, from hands-on workshops to wine tastings, are tons of fun.) The Single Partners Program, available on most voyages, offers hosted onboard solo traveler events like cocktail mixers and games. It also proposes a roommate-matching service, pairing passengers of the same sex with others who want to share - and guarantees you'll pay only the agreed-upon price, even if no partner can be found.
Special Extras: Singles are invited to dine together (by advance request), and, on voyages of 40 days or more, gentleman hosts are available for dancing and dining.
Discounts Available: Typical rates run from 150 percent to 200 percent for solos. Holland America doesn't offer any special solo deals.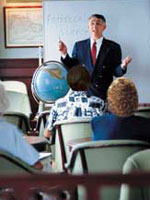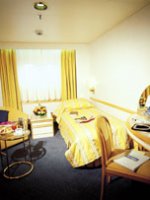 Source: www.cruisecritic.com
RELATED VIDEO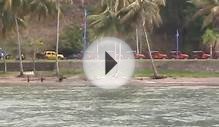 April 2011 Royal Caribbean Cruise - Tender Boat Arriving ...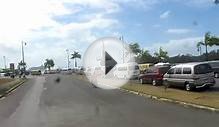 April 2011 Royal Caribbean Cruise - On the Way to ...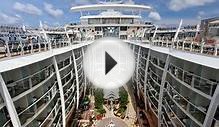 Best Cruise Ships: Allure of the Seas / Royal Caribbean
Share this Post