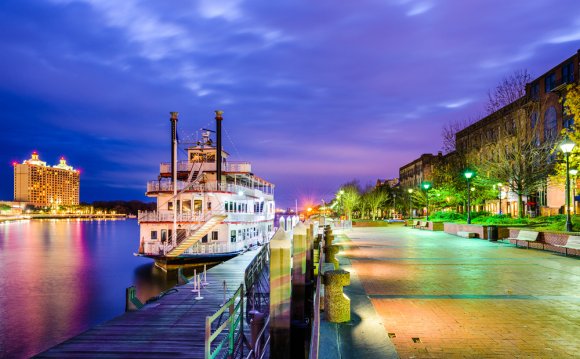 Dick Crippen and his wife fell in love with riverboat cruising when they traveled down the Rhine in Germany, but this year, they decided to stay closer to home.
"My wife got a little concerned about some of the problems in Europe right at the moment, " Crippen explained.
With their weeklong trip up the Mississippi this summer, the Crippens became part of a growing trend. The number of people taking riverboat cruises within North America has shot up 25 percent in the past five years, according to the Cruise Line Industry Association, or CLIA, a trade group.
The Crippens had taken ocean liners in the Caribbean and Alaska, but those boats carried up to 4, 000 people.
So even though it was more expensive to take a 150-passenger paddle wheeler for a "Civil War Tour" from New Orleans to Memphis, they preferred it. And it cost less than the Rhine River cruise because airfare was less expensive.
Everything was included in their trip: excursions, beer and wine with meals, a cocktail hour. The staterooms were larger, and Crippen didn't miss the absence of blue-water crossings with unchanging scenery.
"It's not a fast trip. You're not speeding from one port to another, you're doing things in between, " he said. "It's very relaxing."
But mostly, Crippen, 74, a Major League Baseball senior adviser for the Tampa Bay Rays, said he enjoyed the intimacy of a small boat.
"It's more personal. You meet a lot of people, " he said.
Even the staff lavished individual attention.
"They got to know your name, " he said. "I'd walk into the cocktail hour, 'Hello Mr. Crippen. Do you want the same?' It was that kind of informality that really added enjoyment to the trip."
Crippen cruised on the American Eagle, one of two ships built by American Cruise Lines in the past three years to keep up with demand. It now has eight ships in its fleet, with another scheduled for delivery next year and two more for 2017, according to the CLIA.
American Queen Steamboat also added a second ship to its fleet last year.
Mary Ciepiela, a 50-something artist, cruised on the American Queen in August from St. Louis to St. Paul, Minn.
"My husband and I were fascinated with the locks and had plenty of time to study them as we passed through over 20 on our trip up the river, " she said.
The trip on the upper Mississippi, she said, was like taking a "step back in time."
"The small towns we visited along the way were charming, and the locals were thrilled to see the boat come into town, " said Ciepiela, of Baltimore.
At least two other companies, Un-Cruise Adventures and Lindbland-National Geographic, also run river cruises in the United States.
Performers entertain passengers during a musical on the American Queen, which was traveling down the Mississippi River near Davenport, Iowa. The riverboat has different themes for its cruises. The theme for this one was music. (Jeff Brown, The Hawk Eye/AP)
Among the most popular U.S. destinations are tributaries such as the Pacific Northwest's Columbia River and the Mississippi "that balance cultural and historic offerings with trendy themes, from craft beer to southern plantations, " said Aubrey Manzo Dunn, a spokeswoman for CruiseCritic.com.
Even though the U.S. cruises cost $4, 000 to $10, 000 per person for a seven-day itinerary, they attract visitors from as far away as the United Kingdom and New Zealand, said Judy Roman, vice president of American Cruise Lines. A week is the average duration, although some trips go for three weeks.
Unlike the big cruise ships, there were no casinos nor swimming pools on Crippen's vessel, but with triple-digit heat during his July trip, it's questionable whether guests would have ventured out from the air conditioning.
There were lectures during the day on topics such as the Civil War or the importance of the river for commerce. And at night there was entertainment: A trio performed Andrews Sisters songs, a piano player took guests through the history of music in New Orleans from ragtime forward, and a banjo player performed then taught a class on how to strum a banjo.
Crippen said he and his wife are likely to take another river cruise. They are considering either a Lewis and Clark theme or a voyage through New England.
Source: www.denverpost.com
RELATED VIDEO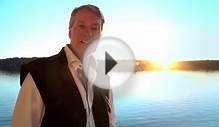 Mississipi Riverboat Cruise: American Queen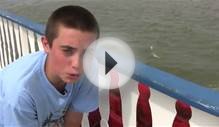 Riverboat Cruise - Creole Queen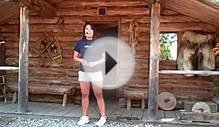 Riverboat Discovery Cruise, Fairbanks, Alaska, USA
Share this Post