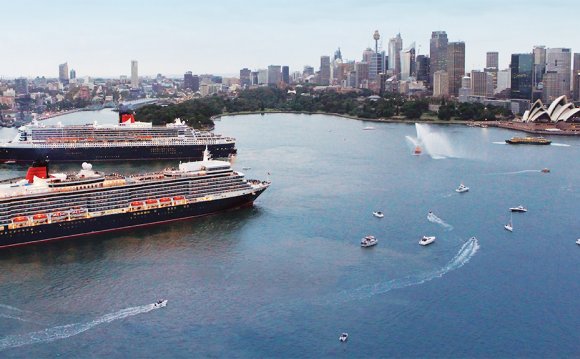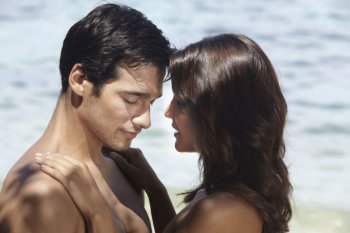 "What people realize and experience once they're in a socially nude situation on a cruise with two or three thousand people is that [nude cruisers] are really comfortable in their own skin, " says Nancy Tiemann of Bare Necessities Tour and Travel, a travel agency that specializes in chartering all-nude cruises aboard major cruise line ships. "We've sailed on just about every major cruise line."
That's all great. But I can honestly say that even after all the cruises I've taken, it never once occurred to me that such a thing as nude cruises existed; my closest encounter with nude cruising was Kate Winslet's painting scene in Titanic (not a bad introduction at all, by the way). But upon learning of its existence, I had a million questions for Nancy and other adult-themed cruisers about sailing aboard the S.S. Full Monty. Do you ever get self-conscious? What does the crew think about it?
And what do cruise ships do about all those naked people sitting bare-assed on the furniture?
Fortunately, people willing to walk around naked among 3, 000 also-naked strangers tend not to shy away from delicate questions. So some adults-only cruisers gave Yahoo Travel the naked truth about letting it all hang out on the open seas. Here are the Top 10 Things You Need to Know About Nude Cruising.
Yes, you can be naked everywhere on board . . . almost
Not all naked cruises on the same. But on Nancy's Bare Necessities charters, "all-nude" means just that. "Once we get into international waters, they get on the intercom and let us know that we've cleared international waters and we can now be naked, " Nancy says.
"You can be nude anywhere aboard our cruise ship charters." That includes the pool deck, the atrium, the casino. There are two very big exceptions on Nancy's cruises: the formal dining room and specialty dining areas. The self-serve dining areas, however, are still clothing optional.
About that naked sitting thing. . .
If on a future cruise you should discover that the ship you're about to board just hosted a naked cruise in its last excursion, this should make you feel better: Naked cruisers are barred from sitting on anything without a towel. "The cruise line is very good about placing towels in different areas around the ship, " Nancy says.
No, it's not about sex. . .
OK, if you have thousands of naked people walking around naked in the middle of the ocean, there's gonna be wild and craziness afoot, right? The answer might surprise you. "So many people have preconceived notions that social nudism has to do with a sexually charged atmosphere, " Nancy says. "And that's not what we're all about." Bare Necessities bans overt sexual activity outside of staterooms as well as fetish wear and "excessive genital jewelry."
"Bare Necessities is geared toward social nudism, " says Nancy. "That's not to say we don't have fun. It's just that it's not a sexually charged atmosphere."
Source: nypost.com
Share this Post