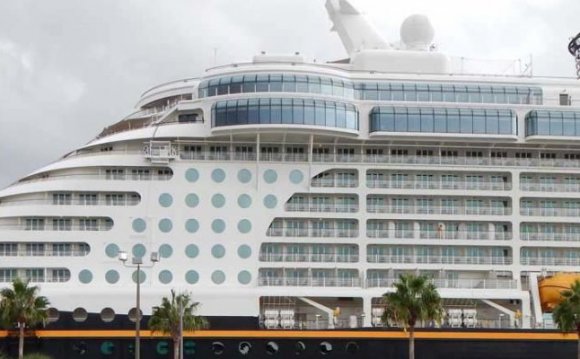 Your ticket is the Cruise Contract (available at /contracts-terms-safety/cruise-contract/united-states/. The forms needed for your vacation can be completed online by registering and logging into disneycruise.com and selecting "My Disney Cruise" or you will receive this package within 28 days of sailing. Carefully read your Cruise Contract, as it contains important terms and conditions which govern your cruise vacation and affect your legal rights. It must be signed by all Guests prior to embarking any Disney Cruise Line vessel. In the event of conflict between the terms and conditions contained in the Cruise Contract, these Terms and Conditions, the terms of any Disney Cruise Line advertisement or offer, and the oral or written representations of any Disney Cruise Line representative, the terms and conditions contained in the Cruise Contract shall control.
MINORS
Minors under the age of 18 not traveling with a parent or legal guardian must be accompanied by an adult 21 years of age or older in the same stateroom. The parent or guardian of any minor not traveling with a parent or guardian must appoint an adult to have custody and control over the minor and to contract on their behalf in connection with the Disney Cruise Line vacation. A minor authorization form can be obtained by visiting disneycruise.com and selecting "My Disney Cruise" or is sent when a document package is mailed. The form must be signed by a parent or legal guardian prior to embarkation at the Disney Cruise Line Terminal. After 9:00 PM, adult entertainment districts are restricted to Guests 18 years and older.
BAGGAGE, VALUABLES AND OTHER POSSESSIONS
Each Guest may bring aboard the ship a reasonable amount of clothing and personal effects without charge, not to exceed 2 bags per person. All Guest baggage must be stored in the Guest's stateroom and must be labeled with the Disney Cruise Line baggage tag. Dangerous or illegal articles such as weapons, explosives, oxygen, combustible substances or nonprescription controlled substances may not be brought to the Walt Disney World® Resort or taken aboard the ship. Any such items shall be surrendered to the Master of the vessel at embarkation, and may be disposed of at the sole discretion of the Master. You should retain valuables such as cash, negotiable securities or other financial instruments, gold, silverware, jewelry, ornaments, works of art, photographic/video/audio equipment or supplies, laptop computers, cellular phones or other valuables in your personal control as Disney Cruise Line is not responsible for damage to or loss of these items.
ALCOHOL POLICY
Effective for cruises embarking on or after September 30, 2015, each Guest 21 years and older may bring two bottles of unopened wine or champagne (no larger than 750ml) or six beers (no larger than 12oz) onboard in carry-on luggage at the beginning of the voyage and at each port-of-call. All wine/champagne and beer brought onboard must be packed in the Guest's carry-on luggage. Any alcohol packed in checked luggage will be removed and stored until the completion of the cruise. Guests are not allowed to bring liquors or spirits (including powdered alcohol) onboard.
DEPOSIT/PAYMENT INFORMATION
A deposit is required to confirm a reservation. Deposit amount will be determined at time of booking. Vacation and cruise packages are subject to cancellation if full deposit is not received in our office within the option period specified at time of booking. For reservations confirmed in U.S. dollars, final payment in the form of a check or credit card (Visa®, MasterCard®, American Express®, Discover® Card, Diners Club®, Japanese Credit Bureau or Disney Reward® Visa® Credit Card) must be received on the date determined at the time of booking. For reservations not confirmed in U.S. Dollars, acceptable forms of payment are Visa® and MasterCard®. Payment policy for group travel may vary. Please contact your Travel Agent for complete details. Failure to strictly comply with the deposit and final payment schedules, or any other applicable policies and procedures, will result in the automatic cancellation of pending reservations and applicable fees will be assessed.
For payments by mail, send to:
Disney Cruise Line
PO Box 277763
Atlanta, GA
For payments by services such as Federal Express®, Airborne®, or UPS®, send to:
CANCELLATIONS/REFUNDS
Cancellations may be made by telephone or in writing. Changes to the vacation commencement date or changes of Guest names will be considered cancellations. For cancellations, amounts paid, minus cancellation fees and other amounts owed, will be promptly refunded. No refunds will be made in the event of interruption or cancellation by the Guest after vacation commencement date. All appropriate refunds will be made directly to the Guest's credit card account or through the Guest's Travel Agent if the reservation is made through a Travel Agent. Disney Cruise Line is not responsible for the receipt of refund monies by Guests from their Travel Agents. All travel documents including airline tickets must be returned before refund processing can begin. Certain Travel Agents may withhold an agency cancellation fee. Disney Cruise Line reserves the right to restrict any changes to a reservation. All changes are subject to availability. Please note that changes made to overall party size may result in a change to the rate. For your peace of mind, we recommend the purchase of the Disney Cruise Line Vacation Protection Plan, which is administered by Aon Affinity and underwritten by Transamerica Casualty Insurance Company (/contracts-terms-safety/vacation-protection-plan/).
CRUISE CANCELLATION FEES:
CATEGORIES WITH RESTRICTIONS: Reservations for Inside, Outside or Verandah Categories with Restrictions are NONREFUNDABLE and NONTRANSFERABLE. A 100% cruise cancellation fee applies from time of payment.
Cruises 1 to 5 Nights Where Embark or Debark is U.S. Port (Excluding Suites and Concierge Staterooms)
Days Prior to Vacation Commencement Date

Fee Amount

Standard Sailings

Holiday Sailings*

74-45 days
89-65 days
Deposit per Guest
44-30 days
64-43 days
50% of vacation price per Guest
29-15 days
42-15 days
75% of vacation price per Guest
14 days or less
100% of vacation price per Guest
blogging out meaning
is blogging out
is blogging out of date
blogging is dying out
what do you mean by blog
blogging over thyme
blogging over wine
blogging over 50
blogging over 40
blogging over
advantages of blogging over social media
building over blogging
over blogging definition
blogging past participle
blogging in past tense
blogging pro jobs
bloggingpro reviews
bloggingpro wordpress theme
bloggingpro theme
pro blogging tips
pro blogging tips blogspot
pro blogging idea
blogging through instagram
blogging through google
blogging through mobile
blogging through wordpress
blogging through facebook
blogging through the fourth dimension
blogging through pinterest
blogging through squarespace
earning thru blogging
can i earn from blogging
can bloggers make good money
blogging to earn money
blogging to win course review
blogging to make money online
blogging to win.com
blogging to relieve stress
blogging to promote your business
blogging to the bank
blogging under your own name
blogging comes under which category
blogging comes under which industry
laptop for blogging under 40000
blogging up meaning
blogging sign up
blogging set up
blogging startup
makeup blogging
blogging wrap up
Source: disneycruise.disney.go.com
RELATED VIDEO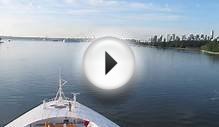 Disney Cruise Line - Disney Wonder to Alaska - Arriving in ...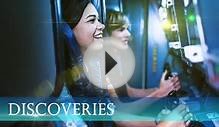 Land & Sea | Walt Disney World & Disney Cruise Line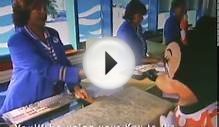 Disney Cruise Line Bus video 1/2
Share this Post